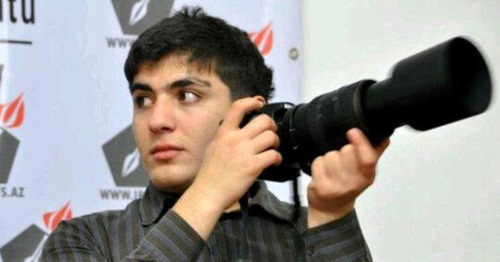 10 January 2017, 16:11
Baku court fines and releases Mekhman Guseinov
Mekhman Guseinov, a blogger and the Chairman of the Institute for Reporters' Freedom and Safety (IRFS), is back at large after the Nasimi District Court of Baku has fined him for disobeying a policeman.
The "Caucasian Knot" has reported that Mekhman Guseinov was detained by policemen on January 9. His friends reported, citing eyewitnesses, that the blogger was detained by people in civilian clothes, who forced him into a car and drove away.
The Nasimi District Court of Baku has fined Guseinov by 200 manats (120 US dollars).
After the court session, Guseinov said that he had been tortured.
His advocate Elchin Sadygov believes that Guseinov was detained on trumped-up charges.
"Allegedly, yesterday, in the centre of Baku, Mekhman pushed a man, and when the latter made a remark to him, Mekhman, allegedly, insulted him; then, a policeman appeared, who called Guseinov to observe the order, but he did not obey to him," said the advocate.
Full text of the article is available on the Russian page of 24/7 Internet agency 'Caucasian Knot'.
Author: Faik Medzhid Source: CK correspondent