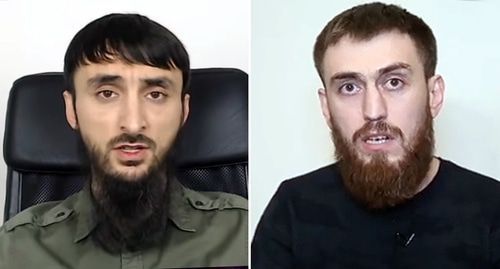 25 November 2019, 11:34
Story about the "loafers" in Chechnya provokes debate of blogger, Tumso Abdurakhmanov, with Kadyrov's supporters
Residents of Chechnya were outraged by the report on "loafers" shown by the "Grozny" ChGTRK (Chechen State TV and Radio Company) amid economic strangulation of the population, the blogger, Tumso Abdurakhmanov, has stated.
An official from the "Chechenstroy" has accused on air residents of the republic of their unwillingness to work. According to his version, in Chechnya there are many vacancies with high salaries, but mainly citizens of Azerbaijan and the Central Asian countries work at construction sites. Residents of Chechnya said that in reality workers are often deceived without paying, or their wages are underpaid.
Tumso Abdurakhmanov has accused Chechen authorities of economically strangling people. According to his story, people cannot even graze cattle, as fields around villages are privatized by officials.
Chingiz Akhmadov, an employee of the "Grozny" TV Channel and the blogger's main opponent, has reacted to Abdurakhmanov's statement on the Instagram.
"One can graze cattle here ... Whoever wants to, he finds how to earn a living," he has objected.
Many people in Chechnya are ready to take up any job, Ruslan Kutaev, the head of the Assembly of Caucasian Nations, and Ruslan Martagov, a political analyst, have noted.
Mr Kutaev has noted that small and medium-sized businesses have been ruined in the republic; many have to work illegally. "Everything belongs to Ramzan Kadyrov's close associates," he has added.
This article was originally published on the Russian page of 24/7 Internet agency 'Caucasian Knot' on November 24, 2019 at 11:24 pm MSK. To access the full text of the article, click here.
Source: CK correspondent