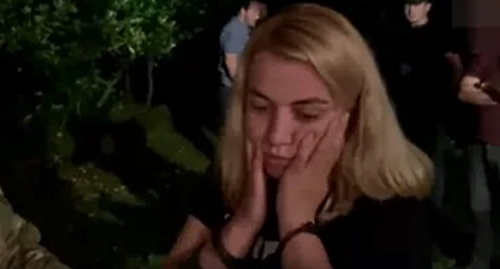 30 July 2022, 16:08
Rights defenders criticize Georgian authorities' reaction to Takalandze's arrest
Georgian authorities have shifted the responsibility for the fate Kristine Takalandze, who was arrested in Abkhazia for espionage, to special services, without trying to use any political mechanisms, human rights defenders have stated.
The "Caucasian Knot" has reported that Kristine Takalandze, a Georgian citizen, was detained on charges of espionage. The Abkhaz State Security Service (SSS) claims that she collected information related to state and military secrets. International mechanisms have been involved in Takalandze's liberation, the Georgia's SSS has reported. On July 27, Takalandze was arrested for two months.
The NGO "Centre for Social Justice" has treated Takalandze's arrest as "a signal of intimidation for a broader social group."
According to Tamta Mikeladze, a human rights defender, the Georgian authorities' policy towards Abkhazia and South Ossetia can be treated as a "two-vector" one. "The first direction is the 'non-recognition policy'. This is especially noticeable after the August war ... The second one is the preservation of people's ties and trade," Ms Mikeladze has noted.
Paata Zakareishvili, an expert in conflicts, has expressed his bewilderment with Takalandze's arrest. "So far, the only doubtful 'proof' of her links with Georgian special services, which is known to the public, is a note with some instructions," he said.
Mr Zakareishvili has noted that the Abkhaz party is trying to convince the public that agents of Georgian special services really write such instructions, and even with mistakes.
This article was originally published on the Russian page of 24/7 Internet agency 'Caucasian Knot' on July 30, 2022 at 04:28 am MSK. To access the full text of the article, click here.
Author: Galina Gotua Source: СK correspondent