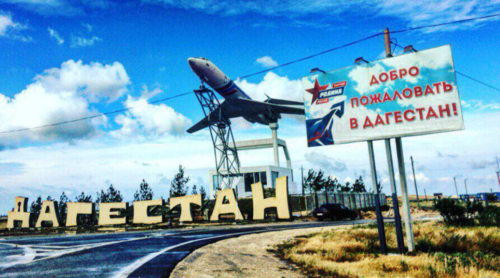 04 September 2022, 12:45
Melikov urges residents of Dagestan to be more tolerant to tourists
Harsh remarks and rudeness exhibited by Muslims towards tourists are setting them against Islam, Sergey Melikov, the head of Dagestan, has stated, calling on residents of the republic to be more tolerant and gently instruct those who violate the local norms of behaviour.
The "Caucasian Knot" has reported that a video of the conflict of a local resident with visitors was posted on the Telegram on August 28. The author of the video drew attention to the girl in a bathing suit and a transparent cape and publicly scolded her in a rude manner.
On September 3, Sergey Melikov said that he had watched the Friday sermon of Shamil Bagandaliev, the chairman of the council of Imams of Kaspiysk, who commented on the conflict of the resident of Dagestan with tourists in a store.
The Imam has pointed out that remarks in a rude tone could set people against Islam. "They arrived from distant lands; they heard about Dagestan, but how were they met? After that, will they really have warmth for us? And will they speak well about the religion of Islam and about Muslims?" the Imam asked.
The head of Dagestan has agreed with the Imam's opinion. "Yes, people who are far from our culture, our religion and Adats are coming to us. But if their appearance or behaviour fail to meet our customs, remarks to them should be done gently, politely, without attracting others' attention, and of course without cameras and foul language. Rudeness, harshness and insults will set people against Islam and Dagestanis," Mr Melikov wrote.
This article was originally published on the Russian page of 24/7 Internet agency 'Caucasian Knot' on September 3, 2022 at 03:40 pm MSK. To access the full text of the article, click here.
Author: The Caucasian Knot