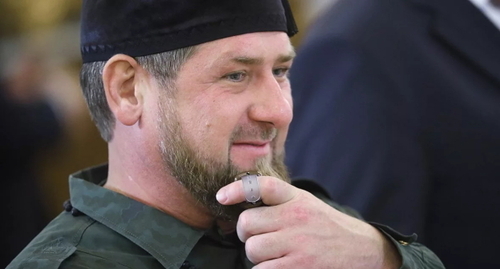 20 September 2022, 11:05
Long beards of Chechen males anger Kadyrov
Some Chechen men wear too long beards without being fully immersed in religion, Ramzan Kadyrov has stated, urging "the beefy guys in tight T-shirts and with long beards" to shave them down to the norm.
The head of Chechnya, Ramzan Kadyrov, held a sitting with the top bosses of the Ministry of Internal Affairs (MIA) and "Rosgvardiya" (Russian National Guard), where, in particular, he focused on maintaining public order in streets. "There is a large inflow of tourists to republic's cities and regions; therefore, it's very important to keep security at the highest level," Kadyrov has stated. A video from the sitting was posted on September 18 in the Instagram* public of the "Grozny" ChGTRK (Chechen State TV and Radio Broadcasting Company).
He has also noted that "now there is a fashion to surround oneself with securities, while interfering with tourists and residents of the republic." "If such securities are needed here, it means that you are not working well, since you, as it turns out, fail to ensure security in the republic," the caption to the post says.
The head of Chechnya has also instructed to conduct some educational work with the males, who wear very long beards. "There are men who sit in restaurants with their huge beards. If you wear such a beard, then you should be in the mosque, and you should not have time for these restaurants. A long beard is only suitable for those who are completely immersed in religion," Ramzan Kadyrov has stated (as translated by the "Caucasian Knot").
He has also added that "the beefy guys in tight T-shirts and with long beards who are sitting in the street should shave them down to the norm."
*On March 21, 2022, the Tverskoi Court of Moscow banned the activities of the "Meta" Company (that owns the Facebook, Instagram and WhatsApp) in Russia in connection with extremist activities.
This article was originally published on the Russian page of 24/7 Internet agency 'Caucasian Knot' on September 20, 2022 at 03:19 am MSK. To access the full text of the article, click here.
Author: The Caucasian Knot