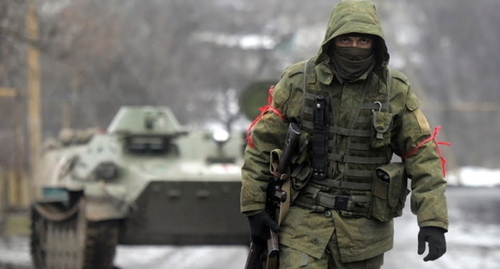 01 December 2022, 13:31
Volgograd contract soldier demands money for participation in special military operation
Corporal Sergey Frolov re-sent to the Volgograd Garrison Military Court a claim for non-payment of monetary allowance for his participation in the special military operation in Ukraine. Earlier, the court has already obliged the military unit to pay the debt, but the money has not been credited, Sergey Frolov claims. According to a lawyer, the soldier is entitled to compensation for the delay in the payment of monetary allowances.
Sergey Frolov is 24 years old, he is married and has a daughter. He served military service in the military unit, against which he has filed a lawsuit. Sergey Frolov signed a contract for three years in the same military unit and then extended it. In February 2022, by order of the commanders, as a member of a military group, he was sent on to a military unit in Crimea. "From there, we set out for the special military operation zone on February 24 ... The commanders simply lined us up and said: 'We are going to Ukraine!'," Sergey Frolov said.
Sergey Frolov and his colleagues stayed in the special military operation zone until September 7. On September 9, the Corporal arrived in Volgograd at his base military unit.
According to Sergey Frolov, in September, he did not receive his monetary allowance for August. The Corporal has added that his family is now "in a tense financial situation" and that he does not use the services of a lawyer.
This article was originally published on the Russian page of 24/7 Internet agency 'Caucasian Knot' on November 29, 2022 at 00:25 am MSK. To access the full text of the article, click here.
Author: Vyacheslav Yaschenko Source: СK correspondent