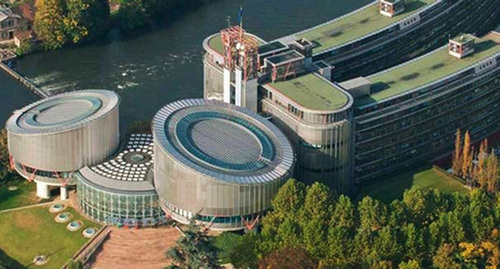 03 December 2022, 19:28
ECtHR awards compensation to native of Ingushetia for violating prisoner's rights
Russian authorities had violated the rights of Ruslan Gatagazhev, a native of Ingushetia, who was kept in custody under excessively harsh conditions, and must pay him 3000 euros as compensation, the European Court of Human Rights (ECtHR) has ruled.
The "Caucasian Knot" has reported that back in December 2008, the Supreme Court (SC) of North Ossetia passed a sentence on a group of people involved in kidnapping. Ruslan Gatagazhev, a native of Ingushetia, was sentenced to life imprisonment.
The ECtHR has found Ruslan Gatagazhev, who is now serving his sentence at a correctional institution, as a victim in the case of human rights violations.
According to the case file of the ECtHR, from 2009 to 2019, Gatagazhev was kept in inadequate conditions in a penal colony in the Sverdlovsk Region for life-sentenced prisoners. In 2019, that colony was disbanded.
Let us remind you that on June 11, 2022, the Russian President, Vladimir Putin, signed a bill on non-execution of the ECtHR's decisions, passed after March 15, 2022.
This article was originally published on the Russian page of 24/7 Internet agency 'Caucasian Knot' on December 3, 2022 at 08:47 am MSK. To access the full text of the article, click here.
Source: Caucasian Knot