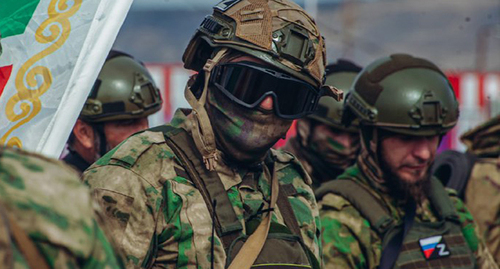 20 January 2023, 15:38
Kadyrov criticizes State Duma MP for his words about inadmissibility of militaries' beards
The statement made by Victor Sobolev, a member of the Russian State Duma Defence Committee, about the need for military servicemen to shave their beards sounds ridiculous in the conditions of the special military operation (SMO), and is an attack on the warring Muslims, Ramzan Kadyrov has stated.
The "Caucasian Knot" has reported that on October 29, 2022, the "Grozny" TV Channel reported that Alexander Lapin, whom Kadyrov had severely criticized for his blunders during the SMO in Ukraine, was removed from his post as commander of the Central Military District. On January 16, 2023, Kadyrov responded to Vladimir Boldyrev, a former commander-in-chief of the Russian Ground Forces, who treated the criticism of General Lapin's actions by the head of Chechnya as inappropriate.
On January 18, the above Victor Sobolev, a State Duma MP, who is Lieutenant General, recalled the need for militaries to shave beards.
Amid the SMO, it makes no sense to demand from soldiers to comply with the requirements for appearance, Kadyrov is sure. He has treated General Sobolev's words as "stupid absurdity" and advised generals to strain their efforts in a different direction. He also regarded Sobolev's statement as an attack on Muslim military servicemen.
The Internal Service Charter of the Armed Forces of the Russian Federation states that every military serviceman must "strictly observe the rules of personal and public hygiene." The personal hygiene rules include, apart from regular washing, the "timely shaving of the face."
The "Caucasian Knot" has also reported that in September 2022, Kadyrov instructed to conduct educational conversation with the men who wear very long beards, not being completely immersed into religion.
This article was originally published on the Russian page of 24/7 Internet agency 'Caucasian Knot' on January 19, 2022 at 07:37 pm MSK. To access the full text of the article, click here.
Source: Caucasian Knot