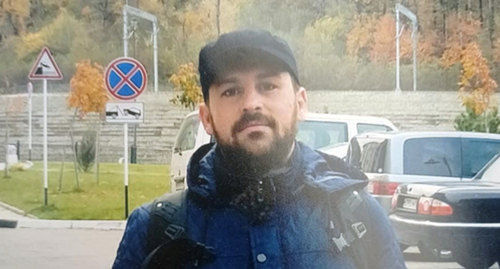 24 January 2023, 23:57
On rights defenders' demand, remains of Semyon Ganshin, a Sochi resident, exhumed
After the meeting of human rights defenders with the head of the Kuban (Krasnodar Territorial) Branch of the Investigating Committee of the Russian Federation (ICRF), the remains of Sochi resident Semyon Ganshin were exhumed in order to accurately identify the deceased, Roman Veretennikov, a lawyer for the "Team Against Torture"*, has informed.
The "Caucasian Knot" has reported that a Sochi woman had demanded an inquiry into her son's death. According to Irina Ganshina, law enforcers had detained her son and then claimed that there was no detention. In the morgue, they did not allow Irina to look at the body of her son. In March 2022, she filed a complaint against the refusal to initiate proceedings on her son's death son and stated that the results of the examination of his body were unreliable.
The lawyers of the Krasnodar branch of the "Team Against Torture"* achieved the exhumation of the body of Semyon Ganshin, the "sochi1.ru" outlet writes.
Irina Ganshina said that the identity of the deceased was established by fingerprints. The woman is still not sure that she had buried her son.
According to Veretennikov, if it turns out that the buried person is not Ganshin, his search will continue. In the meantime, he has noted, everything looks like Ganshin had not been detained.
This article was originally published on the Russian page of 24/7 Internet agency 'Caucasian Knot' on January 24, 2022 at 01:33 am MSK. To access the full text of the article, click here.
Source: Caucasian Knot