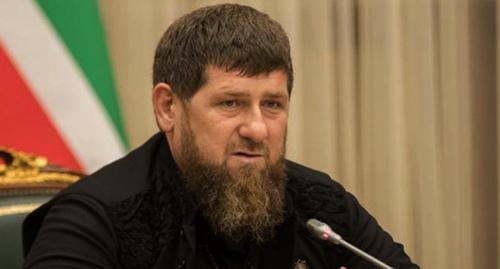 14 March 2023, 23:18
Kadyrov warns SMO participants against complaints
The head of Chechnya, Ramzan Kadyrov, has called on the military servicemen involved in the Russian special military operation (SMO) in Ukraine not to complain about their problems in social networks, but to solve them on their own.
The "Caucasian Knot" has reported that Kadyrov is periodically reporting on the dispatch of volunteers from Chechnya to the SMO zone. On January 11, he stated that more than 21,000 Chechen fighters had taken part in the SMO.
Kadyrov has written in his Telegram channel that SMO participants "should understand that there will always be some problems, shortages and failures."
"When I see a video with complaints of a negligent soldier, I want to ask whether there's always enough everything at war," Kadyrov wrote, adding: "A warrior doesn't shout – a warrior decides."
Complaints were received more than once from the militaries who had visited Ukraine. Thus, in November 2022, the wife of a mobilized man from the Krasnodar Territory reported that soldiers from his military unit complained about the absence of everyday and military equipment; and the mobilized residents of Baksan complained in social networks about the non-delivery of humanitarian aid.
This article was originally published on the Russian page of 24/7 Internet agency 'Caucasian Knot' on March 14, 2023 at 02:27 am MSK. To access the full text of the article, click here.
Source: Caucasian Knot