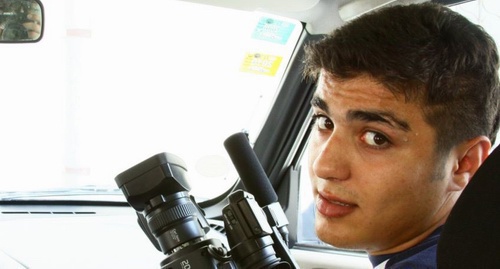 24 December 2016, 15:09
Mekhman Guseinov states he was attacked in Azerbaijan
Mekhman Guseinov, the Chairman of the Azerbaijani Institute for Reporters' Freedom and Safety (IRFS), asserts that on December 23 several people attacked him. He treats the attack as a revenge for his criticism of officials.
According to Guseinov, on December 23, on his way to the barber shop, he noticed that he was shadowed.
When the blogger went out of the barber shop, he saw his follower in the group 2-3 people. The follower came up to the blogger, despite his attempt to escape in the opposite direction, Guseinov said.
"He pushed me strongly into my shoulder and grabbed my arm. Those, who stood some 50 meters from the barber shop, began approaching quickly. I managed to break away from the hands of my attacker, and ran away. They saw that I was running to the crowded place and got confused; I could flee through the yards," said Guseinov.
According to the blogger, his attackers wanted to provoke a fight, and then – to accuse him of hooliganism, or plant drugs on him in order to start a criminal proceeding.
Guseinov believes that the pressure on him is caused by his journalistic activities.
Full text of the article is available on the Russian page of 24/7 Internet agency 'Caucasian Knot'.
Author: Faik Medzhid Source: CK correspondent