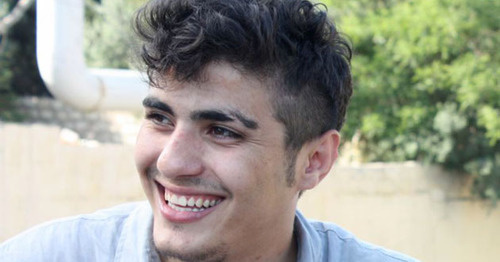 10 January 2017, 11:40
Blogger Mekhman Guseinov detained in Azerbaijan
The Baku police have detained Mekhman Guseinov, a blogger and the Chairman of the Institute for Reporters' Freedom and Safety (IRFS), said his advocate Elchin Sadygov. Guseinov's friends said that the blogger did not get in touch since the evening on January 9.
"Mekhman Guseinov was detained by employees of the 22nd station of the Nasimi District Police Department of Baku," Elchin Sadygov, who is specializing in defence of journalists' rights, told the "Caucasian Knot" correspondent.
According to his story, he has been looking for the blogger since Tuesday morning and addressed the Chief Department for Combating Organized Crime of the Ministry of Internal Affairs (MIA) of Azerbaijan, but they gave him no information there.
As reported by Ulvi Gasanli, a friend of Mekhman Guseinov and board member of the "Nida" movement, who referred to eyewitnesses, five men in civilian clothes captured Mekhman, put into a car and drove away.
He believes that Guseinov is persecuted for his blogger's activities and publications about ministers' luxury villas.
Full text of the article is available on the Russian page of 24/7 Internet agency 'Caucasian Knot'.
Author: Faik Medzhid Source: CK correspondent