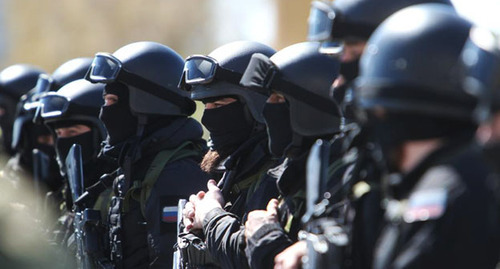 29 November 2022, 16:43
European Parliament calls on to include Chechen regiment into list of terrorists
The Members of the European Parliament (MEPs) have called on the European Union (EU) to include the 141st Chechen regiment named "Sever" (North), which participated in the battles in Ukraine, into the list of terrorist organizations.
The "Caucasian Knot" has reported that on September 7, Ramzan Kadyrov said that fighters from elite units, the "Yug" (South) battalion and the "Sever" regiment, had left for Ukraine.
After the start of the military operation, Chechen authorities announced the creation of a number of new structures. Thus, on June 26, Ramzan Kadyrov announced that four battalions of the Ministry of Defence (MoD) would be formed in Chechnya: "Sever-Akhmat", "Yug-Akhmat", "Zapad" (West)-Akhmat" and "Vostok (East)-Akhmat", which would consist of "exclusively Chechen guys".
The MEPs have called on the EU to recognize the 141st regiment "Sever", the "Wagner" PMC (Private Military Company) and other "Russian-backed armed groupings" as terrorist organizations, the "Memorial" Centre for Human Rights Defence has informed.
The fact that the fighters of the 141st regiment named after Akhmat Kadyrov "are waging a fierce fight" in Ukraine, was announced by Kadyrov in his Telegram channel, in particular, on March 12, 22 and 30.
Let us remind you that fighters of the "Sever" had earlier appeared in the centre of scandals. Thus, Ruslan Geremeev, an officer of the "Sever" battalion of the 141st regiment, was put on the wanted list in March 2015 in connection with his possible involvement in the murder of the oppositionist Boris Nemtsov.
This article was originally published on the Russian page of 24/7 Internet agency 'Caucasian Knot' on November 28, 2022 at 08:03 pm MSK. To access the full text of the article, click here.
Source: Caucasian Knot