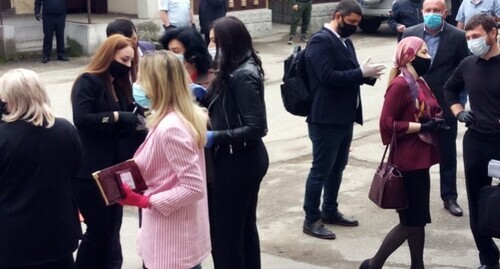 24 January 2023, 21:26
In KBR, advocate sentenced to term in penal colony
A court in the Kabardino-Balkarian Republic (KBR) has sentenced Ratmir Zhilokov, an advocate, to a year and a half in colony, finding him guilty of assaulting a policeman.
Mr Zhilokov was charged under the article of "use of violence against a state servant not dangerous to the latter's health," which provides for up to five years in prison. At trial, the investigator failed to recall the circumstances of his resolution on Zhilokov's case. The defence has suggested that the investigator hadn't issued the resolution; and his signature was forged.
Ratmir Zhilokov was detained on May 20, 2020, and, according to investigators, after he quarrelled with policemen and hit one of them, when the law enforcers arrived at the illegal casino in the city of Nartkala. Advocates were not allowed to see the detainee; law enforcers did not like that they were filmed; and they "grasped the advocates and pushed them out of the building," Natalia Magova has explained.
The Urvan District Court has sentenced Ratmir Zhilokov to 1.5 years in colony, Tatiana Strelchuk, the press secretary for the Federal Bar Association, has informed.
This article was originally published on the Russian page of 24/7 Internet agency 'Caucasian Knot' on January 23, 2022 at 07:14 pm MSK. To access the full text of the article, click here.
Source: Caucasian Knot