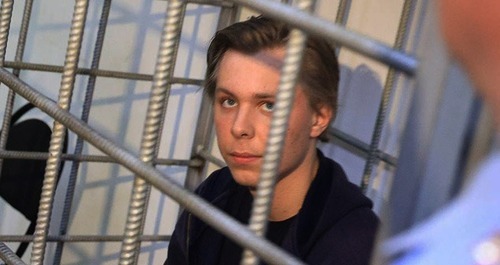 25 May 2023, 17:15
Transfer to Chechnya deprives Volgograd citizen blamed for burning Koran of hope for trial objectivity
The consideration in Chechnya of the case of Nikita Zhuravel, who was arrested in connection with the burning of the Koran, could lead to more severe punishment, said Valentin Bogdan, a human rights defender. The issue of transferring a suspect from one Russian region to another is not clearly regulated, but for Zhuravel, the transfer entails a risk of violation of his rights, Sergey Ivaschenko, a lawyer, has pointed out.
The "Caucasian Knot" has reported that on May 20, Nikita Zhuravel was detained in Volgograd after recording a video showing the burning down of the Koran. During the interrogation, he stated that he had done it at the direction of Ukrainian special services. Alexander Bastrykin, the chairman of the Investigating Committee of the Russian Federation (ICRF), has ordered to transfer the criminal case to Chechnya, which caused lawyers' bewilderment. The transfer was based on appeals sent by residents of Chechnya. They asked to treat them as the suffered party in the case. On May 23, a rally against the burning of the Koran was held in Grozny, which, according to official sources, was attended by about 60,000 people.
The decision to transfer Zhuravel to Chechnya was treated by Valentin Bogdan, the head of the "In Defence of Prisoners' Rights" Fund, as wrong. He has suggested that this could provoke a "deliberately accusatory bias of the court."
This article was originally published on the Russian page of 24/7 Internet agency 'Caucasian Knot' on May 24, 2023 at 10:47 pm MSK. To access the full text of the article, click here.
Author: Vyacheslav Yaschenko Source: СK correspondent