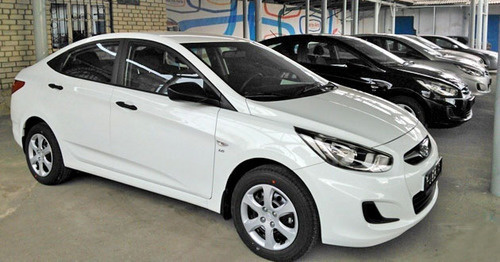 19 July 2017, 05:43
State Duma MP complains to Central Bank about loan discrimination of Caucasus
Shamsail Saraliev, a State Duma MP from Chechnya, has sent an appeal to Elvira Nabiullina, the chief of the Russian Central Bank, with complaints about discrimination against residents of the Southern Federal District (SFD) and the North-Caucasian Federal District (NCFD) by Russian banks. The Shamsail Saraliev's appeal was supported by deputies of the State Duma from other Russian regions.
According to Shamsail Saraliev, his voters from Chechnya and residents from other regions of Southern Russia addressed him and complained about failure to get a car loan. So, Shamsail Saraliev himself applied for a loan from one of the Moscow car dealers. A number of banks refused him in loan, despite his clean loan history and confirmation of his solvency, reported Shamsail Saraliev. He believes he was refused in car loan because of his residence permit in Grozny.
"I have sent to the same car dealer my assistant with a residence permit in a village of the Nizhny Novgorod Region, and a car loan for him was approved," noted Shamsail Saraliev as quoted today by the "ChechnyaToday".
The State Duma deputy has referred to statistics on the amount of overdue loans, according to which the minimum share of delinquencies is observed in Chechnya. "I treat the facts of refusal in loans for residents of the regions of the NCFD and SFD as discrimination and infringement of the citizens' rights," emphasizes Shamsail Saraliev in his request.
Full text of the article is available on the Russian page of 24/7 Internet agency 'Caucasian Knot'.