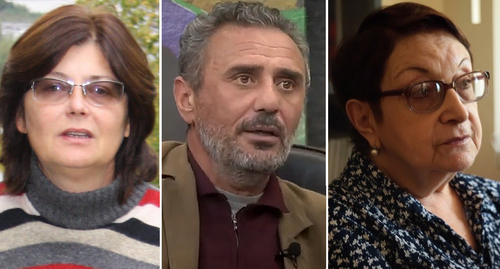 09 August 2022, 17:28
Analysts assess impact of "Five-Day War" on Abkhazia
Should Georgia had achieved its goals in South Ossetia in August 2008, Abkhazia would have been next in line, Izida Chania, a journalist, believes. Residents of Abkhazia remember those days well, despite the fact that Georgian troops left the Kodori Gorge almost without resistance, Roin Agrba, a journalist, has noted. August 8, 2008, is a fateful date for both Abkhazia and South Ossetia, Natella Akaba, a political analyst, believes.
The "Caucasian Knot" has reported that on August 7, memorial services were held in South-Ossetia temples on the eve of the 14th anniversary of the start of the "Five-Day War". On August 8, 2021, relatives of those who perished visited the fraternal cemetery and memorials in Tbilisi.
Izida Chania, the editor of "Nuzhnaya Gazeta" (Wanted Newspaper), has stated that "everyone remembers" August 8.
Roin Agrba has also noted that although for Abkhazia the war began later and was practically bloodless, since Georgian troops left the Kodori Gorge almost without resistance, the Abkhazians remember also this date quite well.
Natella Akaba said that in 2008, Abkhazians closely followed the events in South Ossetia. However, this year, according to her story, this day was somewhat overshadowed by another date – the 30th anniversary of the beginning of Georgian troops' invasion into Abkhazia.
The Georgian-Abkhazian war broke out on August 14, 1992, after the Supreme Soviet of the Abkhaz ASSR (Autonomous Soviet Socialist Republic), having restored the 1925 Abkhaz Constitution, proclaimed the independence of the republic.
This article was originally published on the Russian page of 24/7 Internet agency 'Caucasian Knot' on August 9, 2022 at 05:22 am MSK. To access the full text of the article, click here.
Author: Alexander Stepanov Source: СK correspondent