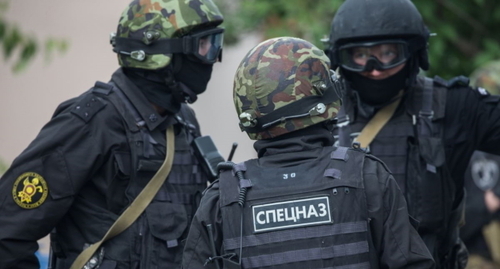 29 November 2022, 00:18
Dagestan leads in Russia in number of terrorist crimes
In January-October this year, most terrorist crimes were registered in Dagestan among Russian regions; it follows from the data of the Russia's General Prosecutor's Office (GPO). Chechnya and Ingushetia took the third and the fourth places in the anti-rating with a serious margin.
The GPO has published data on the number of registered crimes for the period from January to October 2022. Most terrorist crimes were detected in Dagestan – 394 ones. Moscow is in the second place (121 crimes).
Chechnya, which ranked third, has registered much fewer such crimes – 96 ones; it is followed by Ingushetia with 93 crimes.
In Kabardino-Balkaria (the sixth place), 69 terrorist crimes were registered; in the Krasnodar Territory (the eighth place) – 55 ones; in the Stavropol Territory (the tenth place) – 50 ones; in the Rostov Region (the 14th place) – 31 crimes; in Karachay-Cherkessia (the 16th place) – 26 ones; and in the Volgograd Region (the 18th place) – 24 terrorist crimes.
The Astrakhan Region registered 18 such crimes; Adygea and North Ossetia – seven ones each; and Kalmykia – two.
This article was originally published on the Russian page of 24/7 Internet agency 'Caucasian Knot' on November 28, 2022 at 04:41 am MSK. To access the full text of the article, click here.
Source: Caucasian Knot