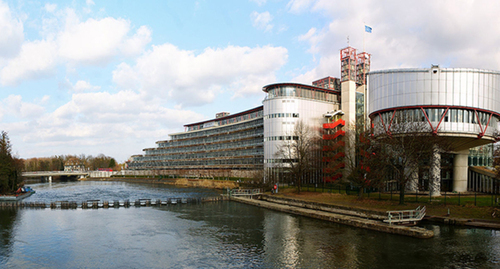 02 December 2022, 22:24
ECtHR awards compensation to detained participant of rally in Makhachkala
The detention of Dagestani activist Ruslan Rasulov at an anti-corruption rally in Makhachkala in October 2011 violated his right to freedom of assembly, the European Court of Human Rights (ECtHR) ruled.
The "Caucasian Knot" has reported that on October 3, 2011, the police dispersed an anti-corruption rally in Makhachkala. Out of the 28 detainees, six were fined and released on October 4, and the remaining 22 people were transferred to a SIZO (pre-trial prison), spent the night there, and were not released until on October 5. Eyewitnesses claim that law enforcers used electric shockers against some of the detainees.
Ruslan Rasulov, one of the organizers of the protest action, the deputy chair of the "Fatherland" Union of Public Associations, was among those detained. According to him, ten more detainees were placed with him in a cell measuring one and a half by two meters.
The ECtHR considered the complaint of the Dagestani activist along with the complaints of five more activists who were detained at rallies in Moscow and Saint Petersburg in 2010-2012. They all complained about disproportionate measures in the form of arrests and other punishments.
The ECtHR awarded Ruslan Rasulov compensation amounting to 3000 euros. However, the Dagestani activist will not be able to get the compensation, since Russia refused to execute the decisions of the ECtHR pronounced after March 15, 2022.
This article was originally published on the Russian page of 24/7 Internet agency 'Caucasian Knot' on December 2, 2022 at 05:03 am MSK. To access the full text of the article, click here.
Source: Caucasian Knot