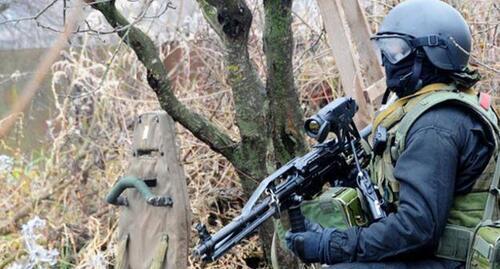 14 February 2023, 19:58
On February 6-12, four people perished in armed conflict in Northern Caucasus
During the week from February 6 to February 12, 2023, at least four people perished during the armed conflict in Northern Caucasus; there were no reports about any wounded ones. These are the results of the calculations run by the "Caucasian Knot" based on its own materials and information from other open sources.
On February 8, a counterterrorist operation (CTO) regime was introduced at the Petrovsky Farm in the Stavropol Territory. The next day, the CTO regime was cancelled. During the CTO, four militants were killed, who, according to law enforcers, had planned to commit a terror act at the railway station. A submachine gun, a pistol and two improvised explosive devices (IEDs) were found at the place of the shootout.
In the Stavropol Territory, the CTO regime was introduced for the first time in five years. The previous CTO was conducted in Stavropol in December 2017; the aim thereof was also declared to be the prevention of a terror act. The last time victims of the armed conflict in Northern Caucasus were recorded last December. Then, two alleged militants were shot dead.
This article was originally published on the Russian page of 24/7 Internet agency 'Caucasian Knot' on February 14, 2023 at 01:59 am MSK. To access the full text of the article, click here.