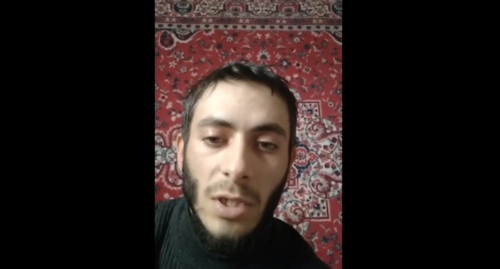 15 March 2023, 19:03
In less than a day, petition in defence of Chechen Arsamikov gains over 500 signatures
In less than 24 hours, the petition demanding to release Idris Arsamikov, a resident of Chechnya, gained 567 signatures. After Arsamikov's kidnapping, advocates fail to contact him.
The "Caucasian Knot" has reported that on February 16, the SK SOS Crisis Group reported that the 28-year-old Idris Arsamikov, who had returned from the Netherlands to Russia for his father's funeral, was detained at the Moscow airport. Presumably, he was taken to Chechnya, where he is in mortal danger. On February 21, human rights defenders appealed to the UN about the young man's fate.
Idris Arsamikov left Russia after being detained, beaten up and tortured in the summer of 2018. He returned to Chechnya in the spring of 2022, after which he was detained three times.
Since Arsamikov recorded a video in which he stated that he was "all right," nothing has been known about him, the SK SOS Crisis Group has informed.
The petition "We demand security guarantees for Idris Arsamikov!" was posted on March 14 on the "Change.org" platform.
On February 17, the Dutch Ministry of Foreign Affairs (MFA) called on Russian authorities to guarantee the safety of Idris Arsamikov. On February 23, the European Parliament's LGBT rights group issued a call to Chechen authorities to release Arsamikov.
This article was originally published on the Russian page of 24/7 Internet agency 'Caucasian Knot' on March 15, 2023 at 10:21 am MSK. To access the full text of the article, click here.
Source: Caucasian Knot