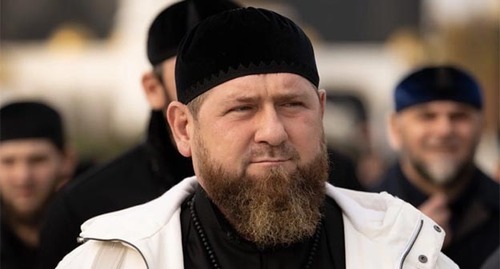 18 March 2023, 16:43
Kadyrov promises reward for execution of participants in video about burning of page from Koran
The leader of Chechnya promised to pay 5 million roubles for the "liquidation" of participants in the video, in which a page from the Koran was used to light a fire, and 10 million roubles for their capturing alive. After Ramzan Kadyrov had expressed his outrage, the video was removed from TikTok.
The "Caucasian Knot" has reported that Ramzan Kadyrov voiced threats against people in Ukrainian military uniforms depicted in the video who burned a page from the Koran in a fire. TikTok users considered the video staged.
When commenting on the video, Ramzan Kadyrov angrily stated that no one was allowed to "mock at the Holy Koran with impunity" and promised that punishment would fall on the perpetrators' heads.
"I am announcing a reward of 5 million roubles. For capturing alive – twice as much – 10 million roubles," the leader of Chechnya wrote in his Telegram channel.
Akhmed Zakaev, the head of the government of Ichkeria in exile, said on a video posted on his YouTube channel that the video with the mockery at the Koran, was "a provocation of the Russian special services."
This article was originally published on the Russian page of 24/7 Internet agency 'Caucasian Knot' on March 17, 2023 at 07:55 pm MSK. To access the full text of the article, click here.
Source: Caucasian Knot