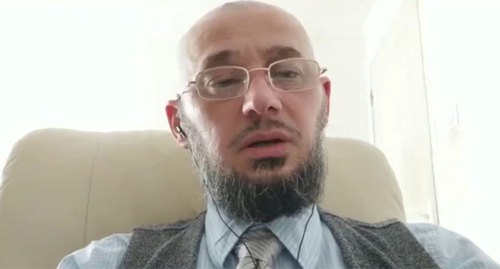 03 February 2020, 10:43
Tumso unveils version of Chechen blogger's murder in France
Imran Aliev, a blogger, was killed in France by a native of Chechnya linked with a well-known Chechen official, says the publication of Tumso Abdurakhmanov.
On February 1, it became known that the body of Imran Aliev, a native of Chechnya and a blogger known as Mansur Stary, was found with stab wounds in a hotel room in the French city of Lille.
On February 2, the well-known Chechen blogger, Tumso Abdurakhmanov, released details of Aliev's murder in his Telegram channel: a resident of the Gudermes District of Chechnya was involved in the murder of the blogger; who flew from Moscow via Spain to Berlin on January 18, where he stayed at a hotel for two days, and then took a train to Belgium.
There, the man lived for a week with Imran Aliev, after which they both went to Lille. In the hotel, the man "put Imran to sleep by giving him some sleeping pills, and then killed him with several stabs," Tumso Abdurakhmanov said in his post. "According to my information, the criminal managed to safely leave Europe and is already in Chechnya," the blogger wrote, adding that, according to his version, the alleged killer works for a high-ranking Chechen official.
Abdurakhmanov did not indicate the source of his information; therefore, the "Caucasian Knot" cannot check the truthfulness of this information.
This article was originally published on the Russian page of 24/7 Internet agency 'Caucasian Knot' on February 2, 2020 at 02:10 pm MSK. To access the full text of the article, click here.
Source: CK correspondents