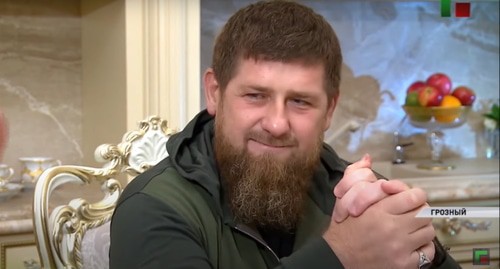 05 September 2020, 13:23
Tournament featuring Kadyrov's children is part of his cult
The demonstrative victories of Ramzan Kadyrov's sons in tournaments are aimed at strengthening Kadyrovs' cult, but they look ridiculous, human rights defenders assert.
The "Caucasian Knot" has reported that on September 3, three Ramzan Kadyrov's sons took part in fights at the "Time of Legends-5" boxing tournament in Grozny. Internet users have questioned the veracity of their victories in fights.
Ramzan Kadyrov's sons had taken part in fights earlier as well. Thus, on August 16, 2018, the professional kickboxing championship in Grozny ended with a duel of Adam Kadyrov with a kickboxer from the Kabardino-Balkarian Republic (KBR). After his son's victory, Ramzan Kadyrov paid 100,000 roubles to the 11-year-old kickboxer from the KBR as compensation for his loss.
The victories of Kadyrov's sons in the boxing tournament are forming the image of strong sons of a strong father, said Ruslan Kutaev, President of the Assembly of Caucasian Nations. "This is part of Kadyrov's cult," he said.
Obviously, these victories are forming the Kadyrovs' cult, Svetlana Gannushkina, the chair of the "Civil Assistance" Committee, has agreed. In her opinion, Kadyrov is deliberately cultivating the image of strong young men, "only he does it ridiculously." "The residents of Chechnya are well aware of the absurdity of all this. They perceive this (the fights) as a kind of a show, as another signal that members of Kadyrov's family are the full-fledged rulers of Chechnya in all areas, including boxing," Ms Gannushkina has noted.
This article was originally published on the Russian page of 24/7 Internet agency 'Caucasian Knot' on September 5, 2020 at 01:40 am MSK. To access the full text of the article, click here.