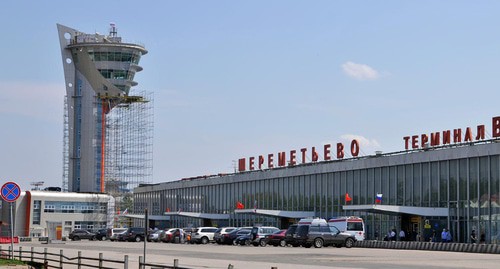 20 May 2021, 11:25
Rights defenders worry about fate of Chechen Ismailov, deported from France
Mansur Ismailov, deported from France, risks his health and life in Russia, human rights defenders believe. They treat his extradition as illegal, since the man has been tortured in Chechnya, while the medicines he needs are available only in France.
The "Caucasian Knot" has reported that the 39-year-old Mansur Ismailov, who left Russia in 2007, lived in France, but on May 11, he was detained and hastily deported to Russia. Ismailov is without his medications and complains of poor health, his wife said.
Ismailov managed to get some medicines that he needs for his kidneys to function, but this does not completely solve his health problems, said Oyub Titiev, an employee of the Human Rights Centre (HRC) "Memorial".
According to Titiev, now, there are no criminal cases initiated against Ismailov. The reason for his deportation was a complicated case of "complicity" with a native of Chechnya, convicted in Russia, but Ismailov has nothing to do with radical Islam, Oyub is sure. He has explained that Ismailov ended up in France after being tortured by law enforcers in Chechnya; Ismailov has a wife and four children remaining in France.
Pascal Chaudot, the head of the "Chechen Committee" in France, has noted that now in France "people are put in the same category as terrorists by applying dubious criteria."
This article was originally published on the Russian page of 24/7 Internet agency 'Caucasian Knot' on May 19, 2021 at 11:26 pm MSK. To access the full text of the article, click here.
Author: Anastasiya Kirilenko Source: CK correspondent