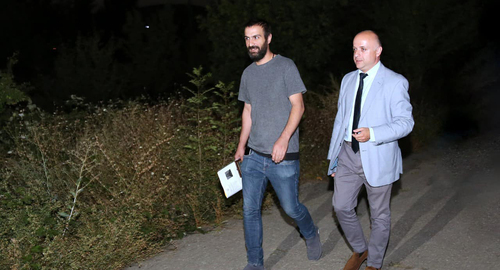 18 August 2022, 14:02
Georgian citizen released in South Ossetia
Levan Machabeli, who was detained in South Ossetia for violating the border, has been released from custody and returned to Georgia, the Georgian State Security Service (SSS) has informed.
The "Caucasian Knot" has reported that on March 31, the State Security Committee (SSC) of South Ossetia announced the detention of Levan Machabeli, a former Georgian military serviceman, for crossing the border. The SSC suggested that Machabeli entered the Tskhinvali District in order to commit a provocation against Russian militaries. The Georgian SSS demanded to release the detainee.
Today, the SSS has reported that Levan Machabeli, 35, a Georgian citizen, was released from the prison in Tskhinvali, where he had spent more than four months. "Levan Machabeli is at large and is in the territory controlled by the central government," the "News-Georgia" has quoted the SSS as stating.
Levan Machabeli was detained on March 26. His sister, Nina Machabeli, a journalist with the "Mtavari Arkhi" TV Company, has rejected the version that he was planning to commit a provocation in South Ossetia. According to her version, Levan went to the demarcation line aiming to help a female resident of the border village of Khurvaleti, the "News-Georgia" has written.
This article was originally published on the Russian page of 24/7 Internet agency 'Caucasian Knot' on August 18, 2022 at 09:34 am MSK. To access the full text of the article, click here.
Author: The Caucasian Knot