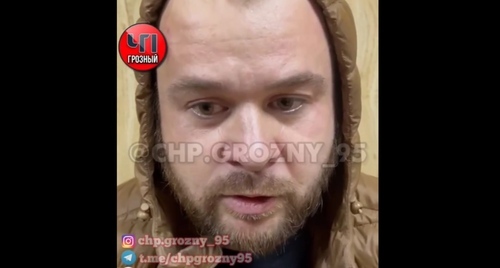 17 October 2022, 20:07
Tourist publicly apologizes for words about the Chechens
The derogatory words about Chechens were a manifestation of an erroneous opinion, a tourist who had visited Chechnya said in a video, asking to forgive him for his remarks. The man was forced to apologize, commentators have suggested.
The "Caucasian Knot" has reported that the practice of public apologies adopted in Chechnya at the Ramzan Kadyrov's initiative has spread to other regions of Russia. Thus, on September 4, the man in the above video apologized for the derogatory words about Chechens, explaining that he spoke about specific persons, not about the entire Chechen nation.
The video of the tourist's apology was posted on the Instagram*. In the first part of the video, the author shows a view of Grozny. "God willing next generations to be more educated and modernized. Now, they make me feel like people who graze sheep and only know how to fight and engage in animal husbandry," he says.
In the second part of the video, the man says that he "apologies to all the Chechen people and to all viewers who have watched these videos." He stressed that "he was wrong and expressed a wrong opinion."
"They've caught him right; to come and say such things is at least tactless," the user rashidova_ms has noted.
This article was originally published on the Russian page of 24/7 Internet agency 'Caucasian Knot' on October 16, 2022 at 12:36 pm MSK. To access the full text of the article, click here.
Source: Caucasian Knot