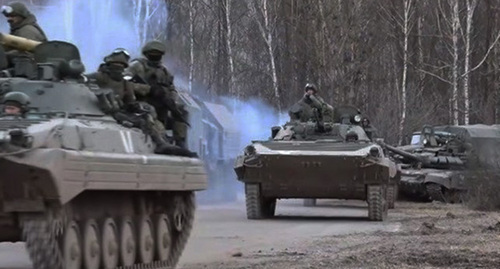 26 November 2022, 16:53
Authorities report deaths of more than 950 natives of Southern Russia in Ukraine
Since the start of the special military operation (SMO) in Ukraine, authorities have confirmed the deaths of at least 952 residents of Southern Russia, including 594 from the North-Caucasian Federal District (NCFD) and 358 from the Southern Federal District (SFD). Most of the dead are from Dagestan.
The "Caucasian Knot" has reported that by October 27, the number of deaths in Ukraine, reported by the authorities of NCFD and SFD had reached 850; and by November 8, the deaths of at least 900 natives of Southern Russia had been confirmed.
Since the start of the SMO, regional and municipal authorities of the NCFD and SFD, as well as officials of law enforcement bodies have reported the deaths of at least 952 their natives in Ukraine. The deaths of at least 594 NCFD residents have been officially confirmed, of which 263 casualties are natives of Dagestan. Officials also claimed the deaths of 108 natives of North Ossetia, 91 fighters from the Stavropol Territory, 53 residents of Chechnya, 46 natives of Kabardino-Balkaria and 28 natives of Ingushetia, as well as five residents of Karachay-Cherkessia.
Since the start of the SMO, the authorities of the regions of the SFD have reported the deaths of at least 358 people. Thus, the authorities of the Volgograd Region have confirmed the deaths of 160 natives of the region; of the Rostov Region – 76 persons; of the Krasnodar Territory – 54 persons, and of the Astrakhan Region – 46 persons. Besides, they have officially confirmed the deaths of 12 natives of Adygea and 10 fighters from Kalmykia.
Let us remind you that already by May 20, the number of law enforcers from Northern Caucasus who had perished in Ukraine exceeded the number of deaths thereof during the last eight years of the ongoing armed conflict.
Earlier, analysts pointed to the deficit of information on the death toll in Ukraine. As a rule, most of the contract soldiers are from poor regions, which explains the frequent reports of casualties among the natives of Dagestan and other NCFD republics, Akhmet Yarlykapov, an expert on the Caucasus, has suggested.
This article was originally published on the Russian page of 24/7 Internet agency 'Caucasian Knot' on November 25, 2022 at 00:54 am MSK. To access the full text of the article, click here.
Source: Caucasian Knot