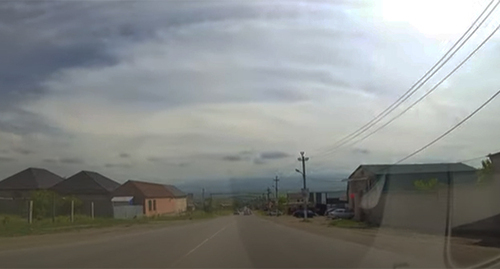 19 January 2023, 17:09
Twenty-five residents of Chechnya kidnapped, human rights defenders report
Reports about the kidnappings by Chechen law enforcers of at least 25 residents of the village of Alkhan-Kala have been confirmed, and the whereabouts of the kidnapped people have not been known for eleven days already, the Human Rights Protection Centre "Memorial" reported.
The kidnappings began on January 7, a volunteer of the Human Rights Protection Centre "Memorial" found out. According to him, within several hours, law enforcers took away 25 young people from the village.
The mass detentions in the village of Alkhan-Kala were reported by a Telegram channel, opposing the authorities of Chechnya, with indication that the kidnapped people are being kept in an illegal prison in Grozny.
According to the human rights defenders, the law enforcers conducted raids in the village every day. They were checking mobile phones of young people, trying to find out who was spreading the information about the kidnappings. Besides, those who are familiar with the earlier kidnapped people were brought to a police station.
There are close relatives (Khatuev and Solsaev brothers) among the kidnapped people, the human rights defenders note. "This method is used regularly: a brother (or a relative in general) of a detainee is kidnapped and pressure is put on the first detainee to force him to give the required testimony in exchange for the release of the other. In most cases, the method worked," the Human Rights Protection Centre "Memorial" reported.
Two of the kidnapped, the Solsaev brothers, are being brutally tortured, the "Kavkaz.Realii"* reported.
The practice of taking hostages from among detainees' relatives has become regular in Chechnya, the human rights defenders note.
The "Caucasian Knot" has reported that in December 2021, opposition blogger Tumso Abdurakhmanov reported the kidnapping of his relatives living in Chechnya. The blogger associated the kidnapping with criticism of Magomed Daudov, the chair of the Chechen parliament, voiced by his brother.
*Included by the Russian Ministry of Justice (MoJ) into the list of foreign agents.
This article was originally published on the Russian page of 24/7 Internet agency 'Caucasian Knot' on January 18, 2022 at 09:00 pm MSK. To access the full text of the article, click here.
Source: Caucasian Knot