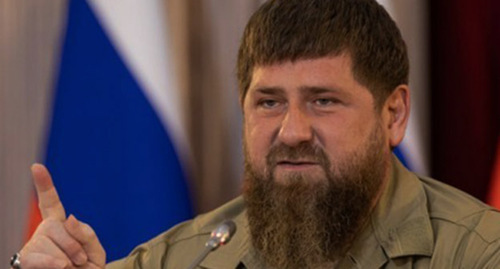 03 February 2023, 16:19
Chechen MPs propose to supplement title of Kadyrov's position with title "father of country"
A draft law proposing to supplement the position of the leader of Chechnya with the title "Mekhkan Da" has been published on the official website of the republic's parliament.
"To introduce the following changes to the Constitution of the Chechen Republic … the following changes: in Article No. 63, the first paragraph after the words 'Head of the Chechen Republic' should be supplemented with the words '(Mekhkan Da)'," the draft law states as quoted by the "Novoe Delo" (New Clause).
On January 12, the draft law was submitted to the republic's parliament by 20 MPs, including Chechen parliament speaker Magomed Daudov.
The words "Mehkan Da" translated from the Chechen language mean the father or head of the country. These words were used in the Middle Ages for the highest leaders of the Chechen people, elected from the most respected elders at the national congress during, for example, a war, the "Chechen Info" news agency reports.
This article was originally published on the Russian page of 24/7 Internet agency 'Caucasian Knot' on February 2, 2023 at 11:13 am MSK. To access the full text of the article, click here.
Source: Caucasian Knot