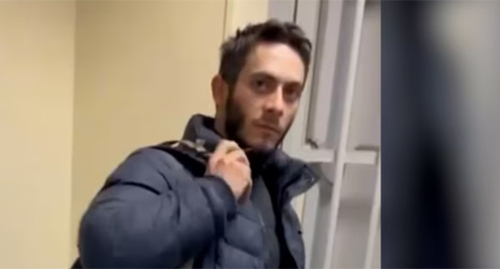 16 March 2023, 20:58
Court returns complaint to Arsamikov's advocate
A court in Chechnya has returned the complaint lodged by Idris Arsamikov's advocate that he was not allowed to see his client back to the advocate. The court has claimed that the advocate failed to attach a copy of his certificate, but such a procedure does not exist, the SK SOS Crisis Group has noted.
The "Caucasian Knot" has reported that on February 16, 2023, it became known that the 28-year-old Idris Arsamikov, who had returned from the Netherlands to Russia for his father's funeral, was detained at the Moscow airport. Presumably, he was taken to Chechnya, where he is in mortal danger. On February 27, ten human rights organizations called on Russian authorities to release Arsamikov. On March 14, a petition was posted on the "Change.org" platform demanding the release of Idris Arsamikov.
The Shelkovskoi District Court of Chechnya has returned the advocate's complaint that he was not allowed to see his client Idris Arsamikov back to him, the SK SOS Crisis Group has informed. The reason for the return is that the "certified copy of the certificate" was not attached to the complaint. However, there is no such procedure as certification of an advocate's certificate.
Arsamikov returned to Chechnya in the spring of 2022, after which he was detained three times. On February 17 this year, a video appeared in social networks in which he stated that he was at home in Chechnya and intended to go to Ukraine to participate in the special military operation (SMO) there. The video was made under duress, the SK SOS Crisis Group has suggested.
This article was originally published on the Russian page of 24/7 Internet agency 'Caucasian Knot' on March 16, 2023 at 09:42 am MSK. To access the full text of the article, click here.
Source: Caucasian Knot