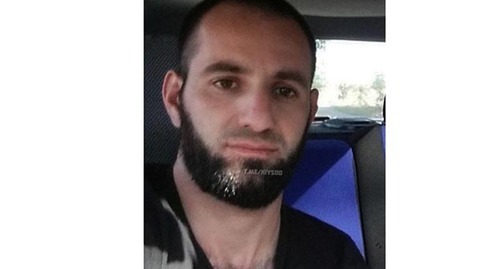 18 March 2023, 16:49
Human rights defenders report about deaths of two Chechen residents after their detentions by law enforcers
Residents of Chechnya Gilani Dukhaev and Akhmed Gataev were detained by law enforcers in late 2022, and after some time their bodies were returned to their relatives, the Human Rights Protection Centre "Memorial" reported.
According to sources, Gilani Dukhaev was detained in the village of Ischerskaya in the Naursky District on November 19, 2022, when he was going to a store. The man died on November 27, 2022. The law enforcement bodies returned the body to his relatives, but forbade holding a traditional commemoration. Gilani Dukhaev was buried in the presence of law enforcers in his native village, the Human Rights Protection Centre "Memorial" reported.
Akhmed Gataev was taken away from a house in the village of Alkhazurovo in the Urus-Martan District on December 11-12, 2022, where the man lived together with his mother. Two weeks later, the law enforcement bodies informed the relatives that Akhmed Gataev had died.
Relatives of both men did not want to make public the circumstances of their deaths, as the law enforcers threatened them with reprisals, the Chechen opposition Telegram channel "Niyso" reports. According to the Telegram channel, Akhmed Gataev was detained because of "some kind of a like," and Chechen law enforcers also kidnapped him in 2013, when he was 18 years old, and tortured him.
In 2013, after being kidnapped and tortured, Akhmed Gataev was convicted under the article on inciting hatred and enmity because of comments posted on social media. So, an author of the posts insultingly spoke out against representatives of certain nations of Russia, as well as persons who did not profess Islam, the "Grozny-Inform" reports.
This article was originally published on the Russian page of 24/7 Internet agency 'Caucasian Knot' on March 17, 2023 at 05:29 pm MSK. To access the full text of the article, click here.
Source: Caucasian Knot