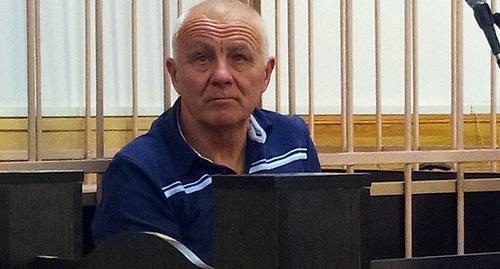 31 March 2023, 19:44
Aslan Iritov, KBR activist, explains motives for appealing his verdict at ECtHR
Aslan Iritov, a resident of the Kabardino-Balkarian Republic (KBR), who received a suspended sentence within the case of an attack on a law enforcer, has found it reasonable to file a complaint with the European Court of Human Rights (ECtHR) in the hope of bringing law enforcers to justice in the future. Despite Russia's withdrawal from the Council of Europe, for those applying to the ECtHR, the very fact that the court recognized that their rights have been violated is important, Zhargal Budaev, a lawyer, has explained.
The "Caucasian Knot" has reported that on March 28, the ECtHR communicated 37 complaints lodged by the Russians who had suffered from torture. Iritov is among the applicants; on September 2, 2021, the court found him guilty of using violence against a policeman and sentenced him to two years of conditional imprisonment.
According to investigators' initial version, Iritov, who has both his wrists amputated, grabbed the law enforcer by the throat and choked him, "by squeezing his fingers." The wording was corrected after the obvious absurdity attracted journalists' attention.
The ECtHR's readiness to consider the complaint has brought satisfaction even though in Russia one cannot count on the enforcement of the ECtHR's decisions, Aslan Iritov has stated.
He has explained that his conditional sentence hinders his social activities. Attempts to appeal the verdict in Russia have brought no results to Iritov.
Russian lawyers and human rights organizations are expecting the enforcement of all ECtHR's decisions in the future, said Zhargal Budaev, a lawyer with the "Memorial" Centre for Human Rights Defence.
This article was originally published on the Russian page of 24/7 Internet agency 'Caucasian Knot' on March 30, 2023 at 08:47 pm MSK. To access the full text of the article, click here.
Author: Alikhan Mamsurov Source: СK correspondent