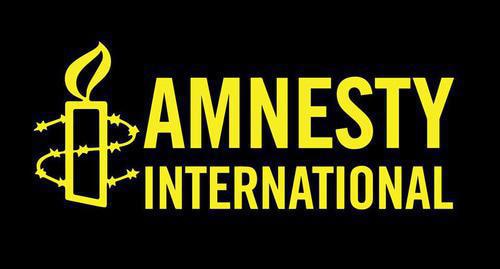 10 January 2019, 11:31
AI calls on to release Mekhman Guseinov
Amnesty International (AI), a human rights organization, has expressed its concern about Mekhman Guseinov's health condition, who is on hunger strike in jail, and called on the Azerbaijani authorities to release him.
The "Caucasian Knot" has reported that on December 26, 2018, Mekhman Guseinov went on a hunger strike in the colony in protest against the new criminal case opened against him. By his hunger strike, Mekhman has severely undermined his health, his brother and advocate assert.
Mekhman Guseinov had complained of torture after his detention; and on March 3, 2017, was sentenced to two years in prison on charges of defamation. On December 26, 2018, the country's Penitentiary Service announced that two months before the end of the prison term, Guseinov beat up a prison employee.
The AI believes that the new charge put forward Guseinov is "politically motivated" and intended to punish him for his criticizing the authorities and deter those who demand justice in cases related to policemen's abuses.
The AI has called on the Azerbaijani authorities to take "all measures to ensure that the new trumped-up charges against Mekhman Guseinov were dropped." The AI believes that Guseinov was arrested solely for "the peaceful exercise of his right to the freedom of expression."
This article was originally published on the Russian page of 24/7 Internet agency 'Caucasian Knot' on January 10, 2019 at 03:14 am MSK. To access the full text of the article, click here.
Author: Faik Medjid Source: CK correspondent