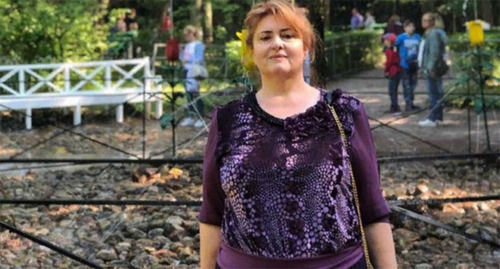 04 December 2022, 14:44
Chechnya: Zarema Musaeva's arrest extended by two months
A court in Grozny has rejected the defence's motion to release Zarema Musaeva from custody and extended her arrest until February 12, her advocate has informed. Her son has treated her health condition as satisfactory.
The "Caucasian Knot" has reported that on December 1, at the trial, Zarema Musaeva completely denied the accusations and confirmed her previous testimonies, which she had given in the first days after her abduction, her son, Abubakar Yangulbaev, a lawyer, has stated.
Zarema Musaeva is accused of assaulting a law enforcer and figures under a fraud case. By extending her arrest, the court has upheld the investigators' unjustified arguments that the sick woman could escape from Chechnya, Yangulbaev said earlier.
"In the course of interrogation, Zarema stated that she had nothing to do with the indicted events. She had never seen the people involved in the above case," Alexander Nemov, her advocate, has informed.
Abubakar Yangulbaev has treated his mother's health condition as "satisfactory." "But she doesn't take walks because it's hard for her to walk," he has added.
According to his story, Zarema Musaeva receives all the necessary medicines on time.
Let us remind you that Zarema Musaeva, the wife of Saidi Yangulbaev, a former federal judge, was abducted by law enforcers from Nizhny Novgorod to Grozny on January 20, 2022. The human rights project "Support for Political Prisoners" recognized her as a political prisoner.
This article was originally published on the Russian page of 24/7 Internet agency 'Caucasian Knot' on December 3, 2022 at 01:28 pm MSK. To access the full text of the article, click here.
Source: СK correspondent