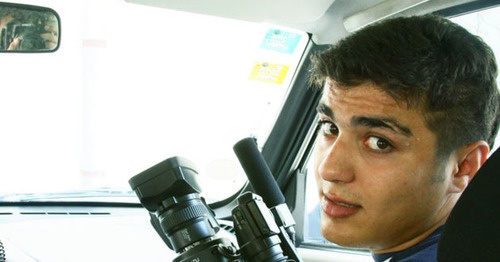 11 January 2017, 16:39
Advocate states violations in Guseinov's case by Baku court
In violation of the law, the trial of Mekhman Guseinov in Baku was held behind closed doors; the identities of the blogger and witnesses were not established, said the advocate Sadygov said. He is preparing a complaint against the judgement to fine the blogger and about torturing Guseinov at the police.
The "Caucasian Knot" has reported that policemen detained the blogger Mekhman Guseinov, who is also the Chairman of the Institute for Reporters' Freedom and Safety (IRFS) on January 9; and on January 10, the Nasimi District Court of Baku fined Guseinov for disobeying the police and released him. Guseinov stated that he was tortured in police custody.
According to the advocate, the witnesses Abdullayev, Ramin Akhmedaga, and Mamedov, Rasif Djankishi oglu, were not able to say clearly, what was the blogger's is disobeying to policemen.
According to Mekhman Guseinov, after detention, they put a bag over his head; and he could not breathe properly.
The IRFS has treated Guseinov's detention as kidnapping.
"Mekhman Guseinov has gained immense popularity in Azerbaijan for his protests against officials' corruption... In recent weeks, he held a series of journalistic investigations at the villas, allegedly belonging to ministers and MPs, and published interviews with the builders, who complained of non-payment of their work," says the statement of the IRFS.
Full text of the article is available on the Russian page of 24/7 Internet agency 'Caucasian Knot'.
Author: Faik Medzhid Source: CK correspondent